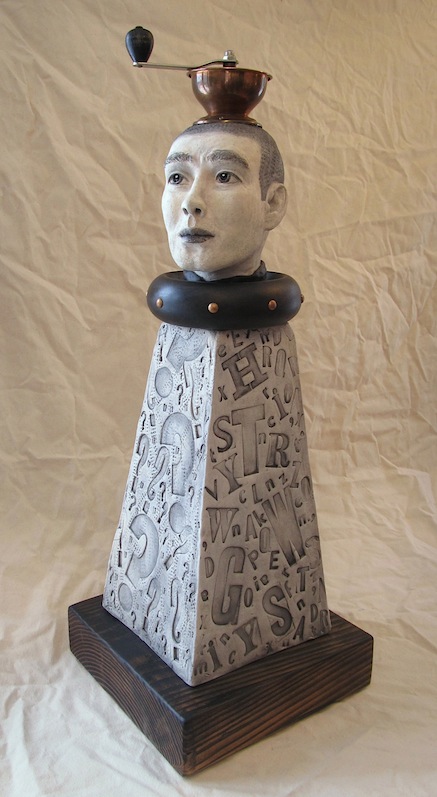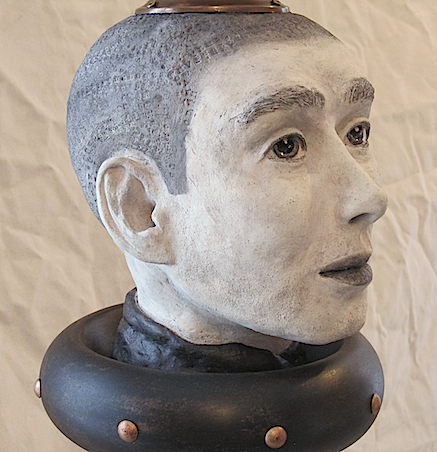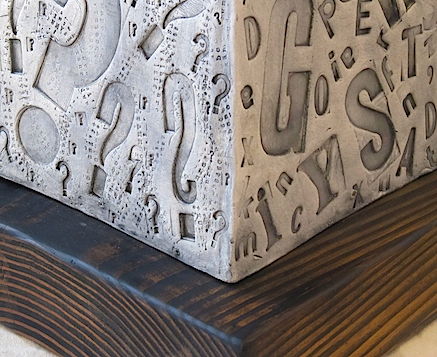 20 March 2015
Currently on display at the Winnipeg Art Gallery Shop, Question Everything is one of two sculptures of mine in the WAVE at the WAG exhibit that opened this evening, a group show featuring the work of over 20 Interlake Wave Studio Tour artists.
800mm high x 290mm x 290mm, the piece is comprised of a hand-built clay figure (fired with oxide stains), a waxed wooden base and turned collar, and assemblage with copper and steel findings.
WAVE at the WAG is on until Sunday, 12 April — drop by the WAG if you have the chance.