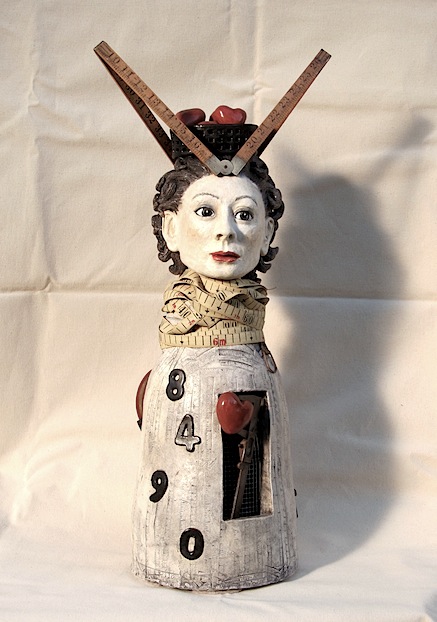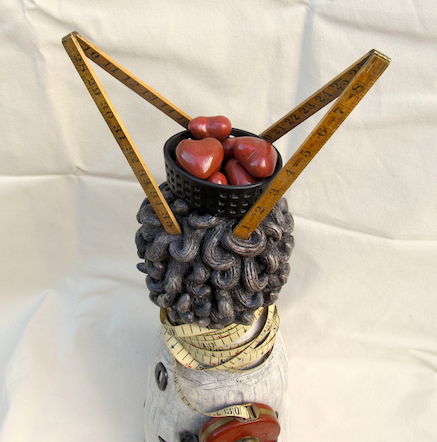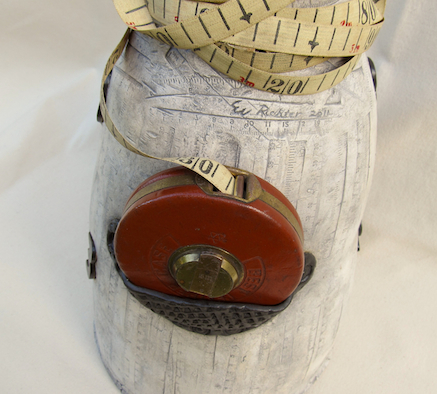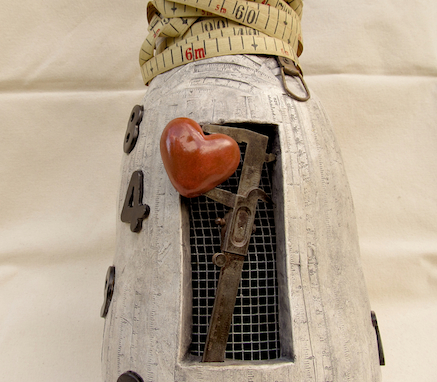 15 August 2011
I was delighted this past week to sell the just-completed sculpture 'A measure of my love…' to a collector in Toronto. As she was planning on taking the piece on the plane with her, we constructed a nice made-to-measure plywood case (complete with recycled rolling wheels off an old piece of carry-on luggage).
As icing on the cake, I heard from the Fishfly Gallery today that my piece (no fixed address) sold this morning!  🙂  🙂  🙂
A measure of my love… A figurative coil-built sculpture in stoneware, electric-fired with oxide stains and glazes, incorporating three different antique measuring devices (wood-and-brass folding ruler, metric measuring tape, and a steel vernier caliper); 250mm x 300mm x 750mm high.