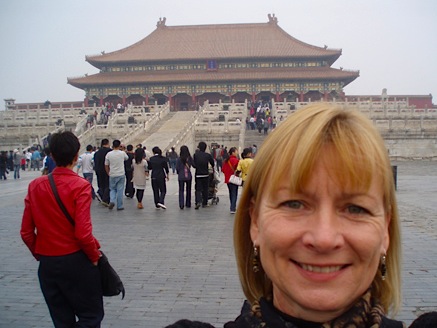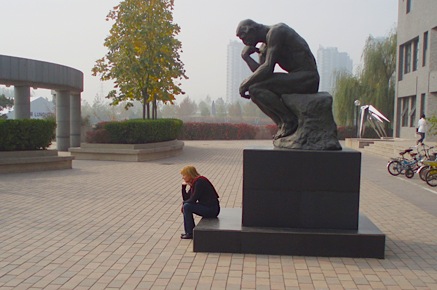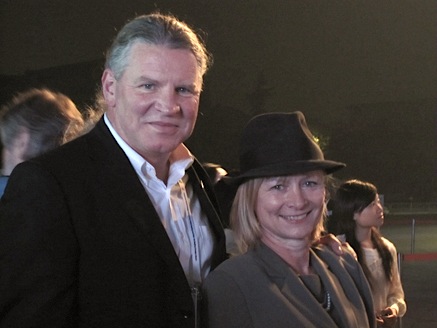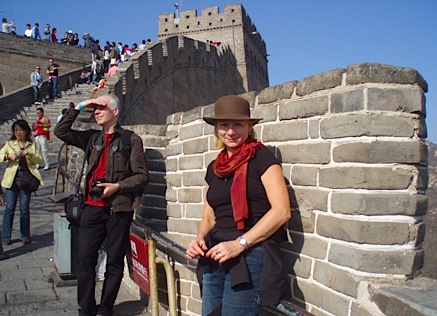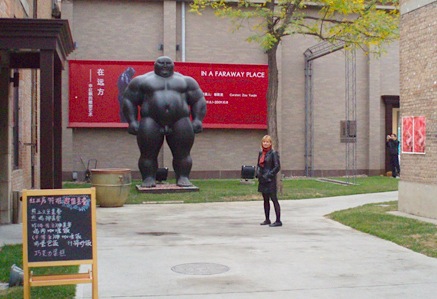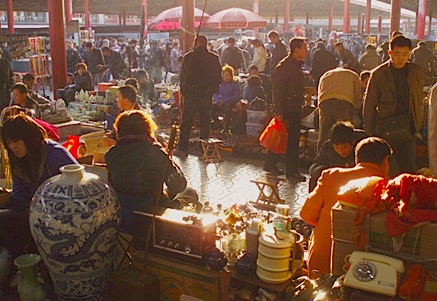 31 October 2009
I've been having a great time here in Beijing… though I came expecting to see ancient sights, I've been surprised at the overwhelming modernity. While Rob has spent time at his Icograda congress, I've done some exploring on my own (and with other foreign delegates I've met) of destinations including The Forbidden City, Tiananmen Square, the Pearl Market, and the Silk Market.
Outings with Rob have included the Ming Tombs north of Beijing, the Great Wall of China (at Badaling), a jade factory, the avant garde 798 Art Zone, and the incredible Panjiayuan flea market. Evenings have been filled with special events, fancy dinners, and a seemingly endless stream of receptions and show openings (all part of the Xin Icograda World Design Congress 2009 and the First Beijing Design Week)—lots of creative stimulation and a great way to "fill the well."
Photos: my auto-portrait just inside The Forbidden City; mimicking Rodin's The Thinker (one of the original bronze casts) at the China Central Academy of Fine Arts; at an outdoor evening opening with Rob; having a little rest on the Great Wall of China; moi, dwarfed by substantial sculptures in the 798 Art Zone; and rummaging for treasures in the world's largest flea market. View more China photos on Rob's blog here, here, here, and here.