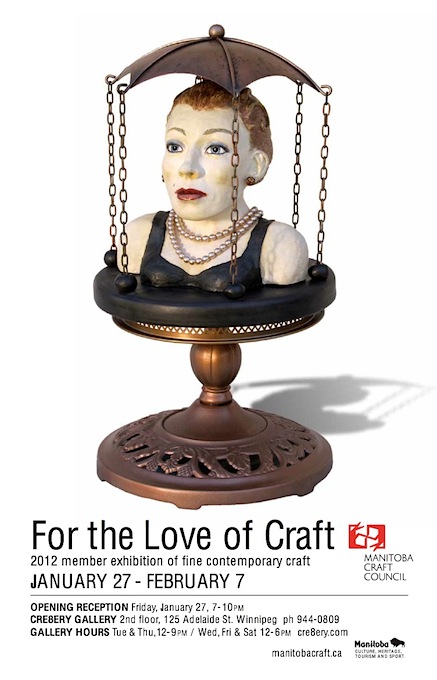 23 January 2012
For the Love of Craft is the Manitoba Craft Council's Annual Member Exhibition and Sale. The show features work by over thirty craft-based artists working in ceramics, glass, fibre, metal and mixed media. Please come out on Friday evening to take in the works and mingle over snacks and refreshments… see you there?
The cre8ery : 2nd floor, 125 Adelaide St., Winnipeg
Opening Reception, January 27, 7:30-10pm
Additional Hours: Tuesday & Thursday, 12-9pm
Wednesday, Friday & Saturday, 12-6pm
Exhibition closes Tuesday, February 7, 6pm
(I was chuffed that the organizers chose my sculptural piece "Save her for a rainy day" for display on the event posters and e-invitations).