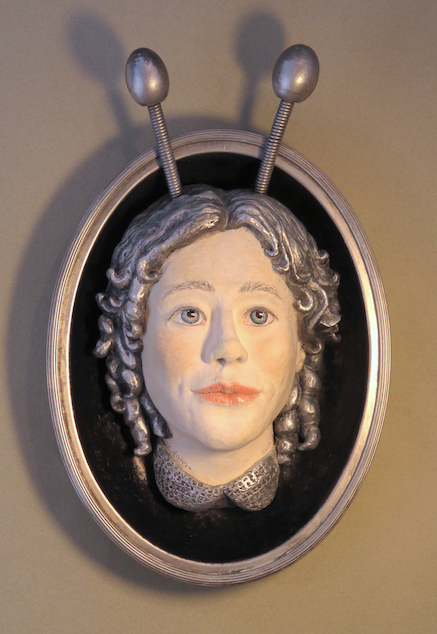 10 December 2019
Seeing is believing. Wall-hung, hand-built figurative ceramic sculpture, fired with cold finishes and varnishes; with assemblage (antique silver-plated platter, up-cycled steel shoe-stretcher springs with wooden knobs).
350mm high x 220mm wide x 90mm deep
In an age of fake news, with cults around every corner (along with rampant rumours re: extraterrestrial travel)… seeing is still believing.