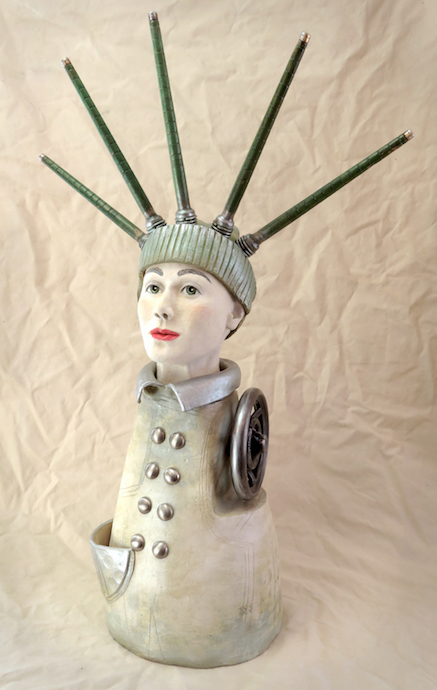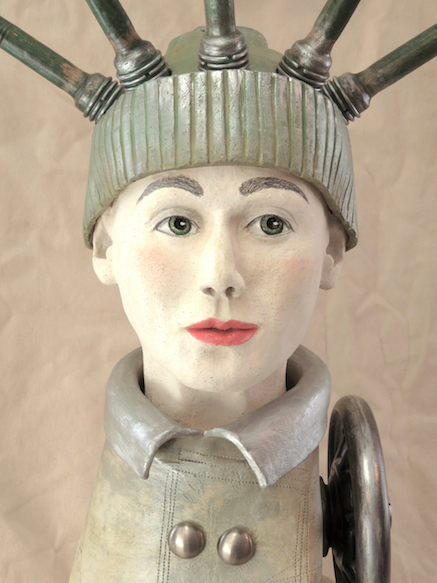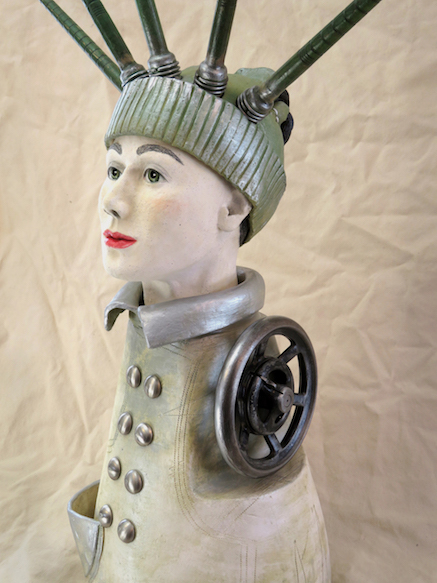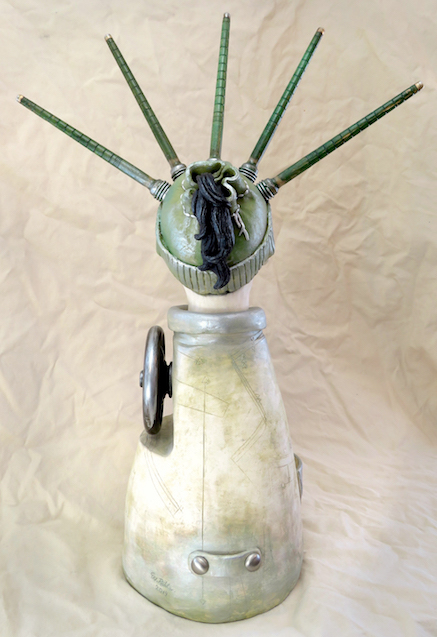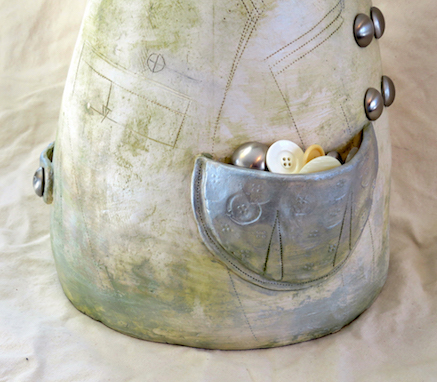 1 March 2019
Fabrica   Hand-built figurative ceramic sculpture, stained and fired; assemblage with antique sewing machine flywheel, industrial wooden spindles, and metal buttons; cold finishes and varnishes. (A selection of miscellaneous buttons is provided for optional display purposes).
820mm high x 560mm wide x 270mm depth/diameter
Fabrica is from the Latin fabricare "to make, construct, fashion, build," with reference to a feminine noun suggesting "art, craft." This sculpture is my homage to the many women (and men) I have known who love sewing and who have created fashionable as well as functional clothing for themselves and those they love.